Residential or Commercial Reverse Osmosis System in Port Barrington, IL
Water Filtration System Experts in the Chicago Area
An Illinois State Water Survey reports that tap water in Illinois can contain contaminants such as nitrates, lead, arsenic, pesticides, iron, and more. So, whether your Port Barrington, IL, home or business uses water from the public system or a standalone well, you need to treat it. Why not consider installing a reverse osmosis system?
As a water purifier, an RO system is one of the most effective ways to filter out harmful particles. It even serves as a successful water treatment method to filter water pollutants on a molecular level! And Chicago Water Pros are experts at installing these systems in Lake County and beyond.
The Benefits of Whole-House Reverse Osmosis System in Port Barrington, IL
Do you want a water purification system that's out of sight but still working to provide crystal clear drinking water? The aforementioned water survey from the Prairie Research Institute confirms that filtered water RO systems effectively remove nitrates, chloride, sulfates, fluoride, and strange tastes, including salt and bitterness. So, installing a whole-house reverse osmosis system provides nearly 100% purified water that looks and tastes fantastic!
Installing this system in your Port Barrington home or hospitality business will also guarantee safer, more pleasant showers and baths and a healthier water supply overall. Are you concerned about the transmission of viruses and bacteria via tap water? Relax; that new reverse osmosis system filters out these organisms too!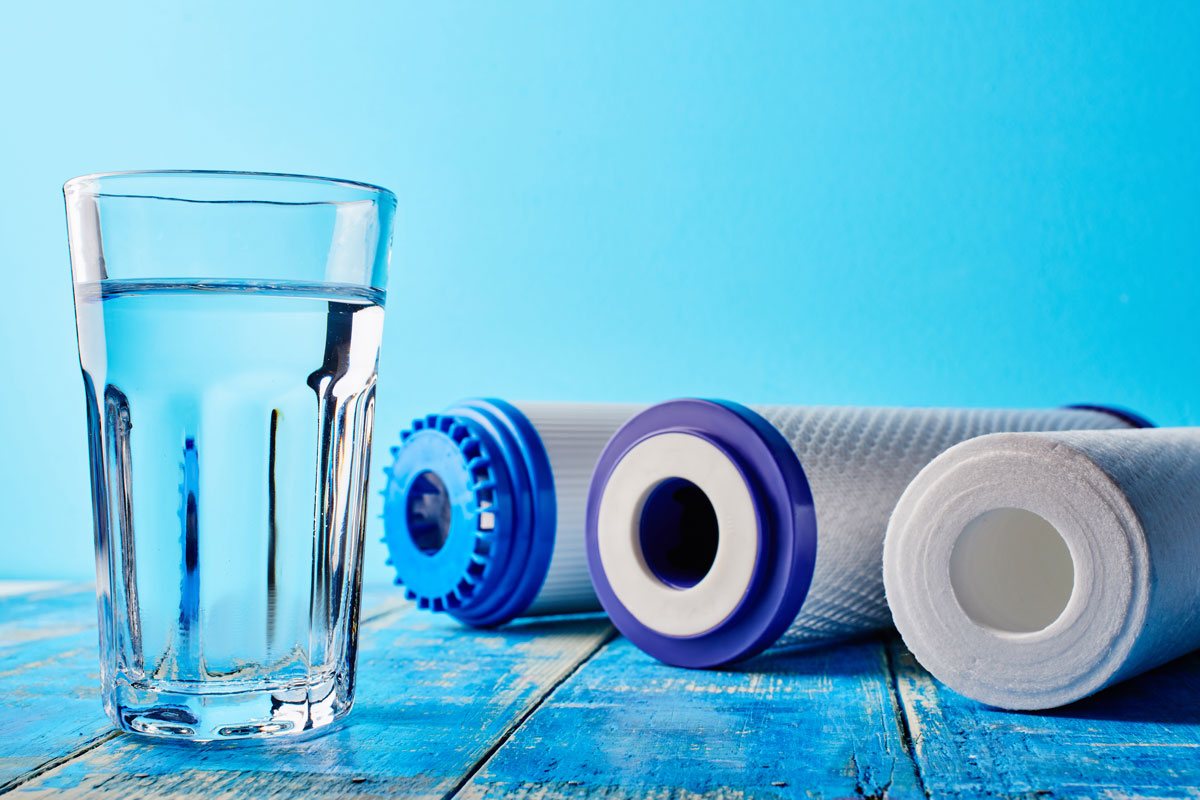 RO System Installation in Port Barrington, IL
Did you know that Chicago Water Pros tailors every reverse osmosis system to the filtration needs of our customers? The tap water in Port Barrington has different properties from that of Chicago, and we adjust your filter system to local water conditions (including where you use well water!).
Be sure to ask our technicians about how we install state-of-the-art Pure-Tec systems. These use highly effective technology that does not inhibit flow rate. They also employ a QC twist-and-lock design for mess-free servicing.
There's a high standard of living in Port Barrington, despite it being such a small community. Formerly known as Fox River Lake Gardens, Port Barrington's affinity for outdoor recreation is evident in its many cyclists, ice fishermen, snowmobilers, and boaters enjoying the fresh air. With beautiful spots like the Fox River Forest Reserve and Moraine Hills State Park, it's easy to understand the location's appeal.
Try RO Systems for high-quality drinking water in Port Barrington, Illinois—contact Chicago Water Pros for dependable reverse osmosis system installation today. 
Now is the time for action if you are interested in water filtration as a Port Barrington, Illinois resident. You can contact us here to send us a message, and you can speak with one of our water purification system consultants right now if you give us a call at 630-847-8003.