Reverse Osmosis System, Water Purification Systems, And Whole House Water Filter Service and Installation For Elgin, Illinois
The search is over if you have been trying to find an Elgin, Illinois water filtration system resource. Our company, Chicago Water Pros, is the leading provider of water purification systems in the area. We are the best at what we do for a number of different reasons.
As a family-owned company, we take our work personally, and we have vast experience to draw from. The water filtration systems that we source are second to none, and we get good prices from our suppliers, so we can pass the savings along to our customers. When you add in the fact that we provide world class service on every level, you can see why we have an A+ Rating with the Better Business Bureau.
Elgin is a city that has a rich history, and it sits comfortably aside the Fox River. There are many parks and cultural facilities for community members to enjoy, including the Public Museum, Trout Park, and The Hemmens Cultural Center. It is a great place to live, work, and play, and we enjoy the time that we spend in town. If you are in Almora, Udina, City Center, or any other part of Elgin, IL, water filtration system professionals will always be just a phone call away.
Whole House Reverse Osmosis in Elgin
A whole house water filter can provide you with odor-free water that tastes like it is coming out of a natural spring. Many of our clients choose whole house reverse osmosis systems, and they provide a host of benefits. Multiple high-tech filters remove all contaminants from the water, and they are very easy to maintain. And as we have stated, we offer affordable pricing for whole house water filters in Elgin, Illinois, and financing is available.
Well Water Filtration Systems in Elgin
Getting your water from a well can be cost-effective, but you do have to worry about minerals like calcium and magnesium that can cause problems. A well water treatment system can act as a type of comprehensive water softener system and filter out the minerals and other unwanted particles. We have well water filtration systems in stock at all times, so we can enter the picture to make sure that your water is crystal clear.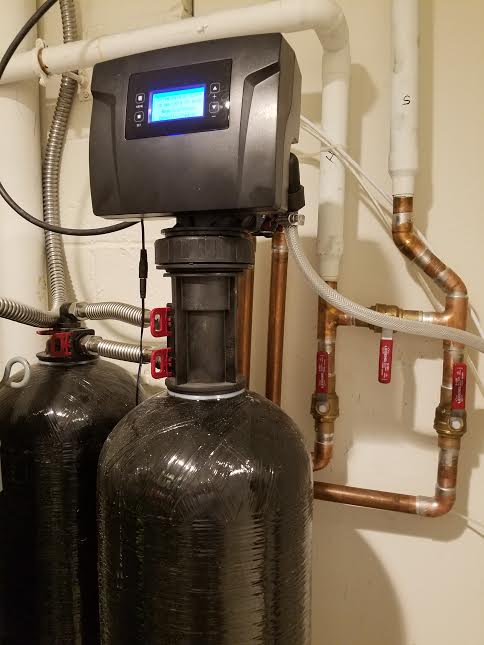 Take Action Today!
For well water treatment, whole house reverse osmosis systems, and water softener systems in Elgin, IL, Chicago Water Pros is the only logical choice.  If you are ready to make the connection, you can send us a message or give us a call at 630-847-8003.