Water Filtration System, Water Softener System, and Whole House Reverse Osmosis System Service and Installation For Barrington, IL
Water Filtration System Experts
For water purification systems in Barrington, Illinois, Chicago Water Pros is the trusted resource. We are a local, family owned company, and we have been exceeding the expectations of local homeowners for many years. Our company has earned an A+ Rating with the Better Business Bureau, and we have won an Angie's List Super Service Award. When you obtain your water filtration system from us, you will get a top quality product at a price that will fit neatly into your budget.
Barrington is one of the most desirable places to live in the Cook County area. The classic architecture is stunning, and there are many standout structures. One of them is the Octagon House, a 19th century building that is listed on the National Register of Historic Places. We know the city well, and we have served many locals. Whenever you need a water filtration system in Barrington, Illinois, we will be standing by to assist you.
Water Softener System
Hard water is water that has a high concentration of calcium and magnesium in it. This can cause a host of different problems. It can clog pipes over time, and it can have a negative effect on your hair and skin. Soap and detergent does not dissolve well, and the utilization of hard water can result in spots on your dishes and glasses. The water softener systems Barrington, IL homeowners can obtain from us effectively filter out the minerals to prevent these difficulties.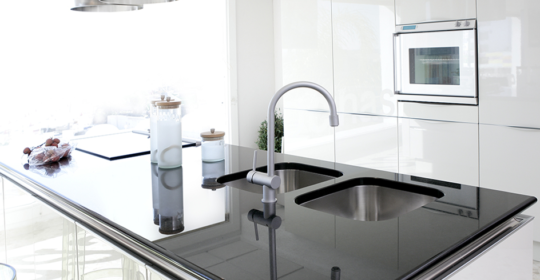 Whole House Reverse Osmosis System
If you are interested in a whole house water filter that will vastly improve the quality of the water that you and your family are drinking, we have you covered. Our whole house reverse osmosis systems are truly state-of-the-art. The advanced filtration mechanisms improve the taste, and they eliminate any unpleasant odors that may exist. They are very easy to maintain, and they remove a host of different impurities, including sulfates, fluoride, bacteria, nitrates, and others.
Well Water Treatment for Barrington, IL Homeowners
You should definitely take action to make sure that your water is up to par if you have a well. A well water filtration system will ensure the quality, and we would be more than glad to gain an understanding of your needs and make the appropriate recommendations.
Call or Click Today!
Now is the time for action if you are interested in water filtration as a Barrington, Illinois resident. You can click this link to send us a message, and you can speak with one of our water purification system consultants right now if you give us a call at 630-847-8003.